De-Ice Boots
Aircraft Propeller De-Ice System
Conventional propeller de-icing systems are prone to fail due to their high damage sensitivity.
LDI - Propeller De-Icer Boots use Villinger heatable coating technology instead of the fragile conventional heating technology with high failure rate. A highly improved damage resistance is achieved on LDI de-icer boots and they may be used as a replacement for de-icer boots using conventional technology.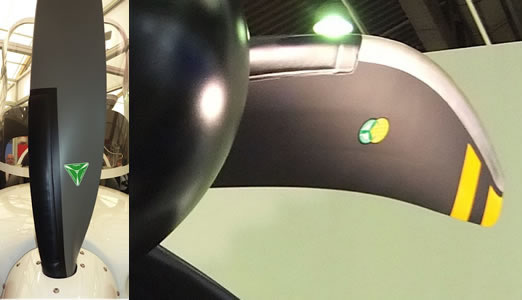 LDI - heating technology has a higher damage tolerance over common de-icer pads.
Heavily punctured heater is still performing as proven by the IR image
Since such surface heaters employ extended thin layers for heating and no heating wires like in conventional de-icer boots their damage tolerance is greatly increased.
Even puncturing of the de-icer boot does not stop them from performing in contrast to conventional de-icer boots with single wire heaters.